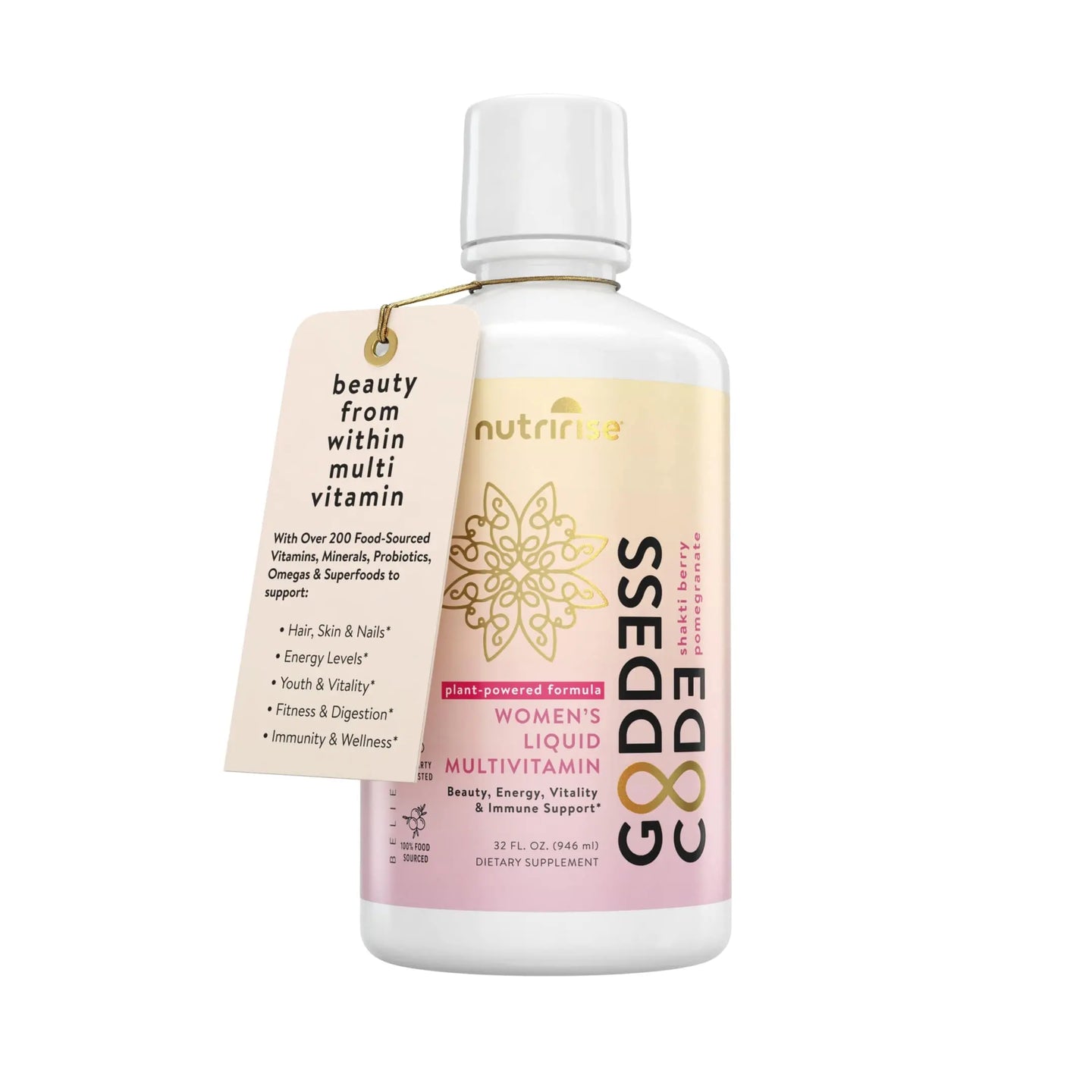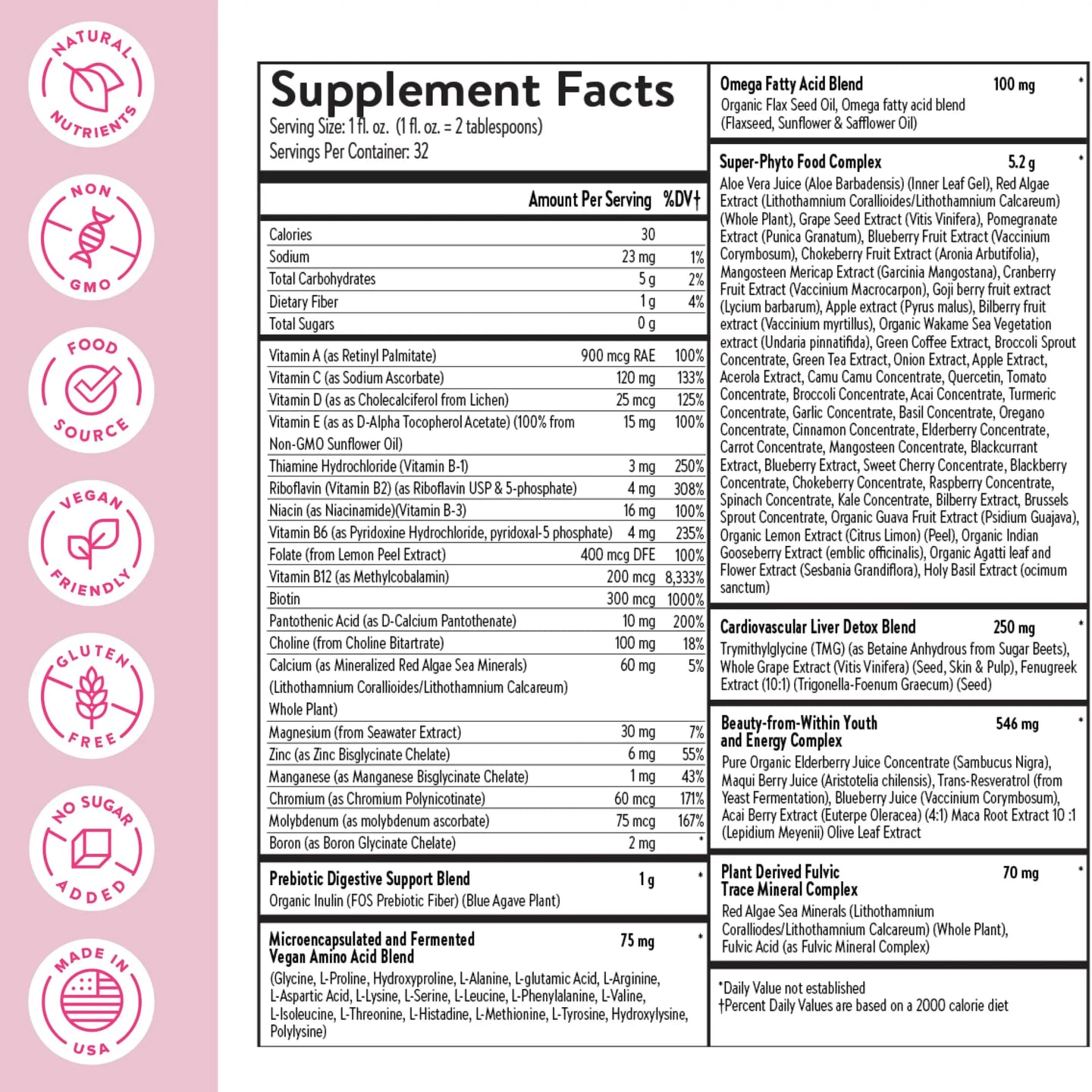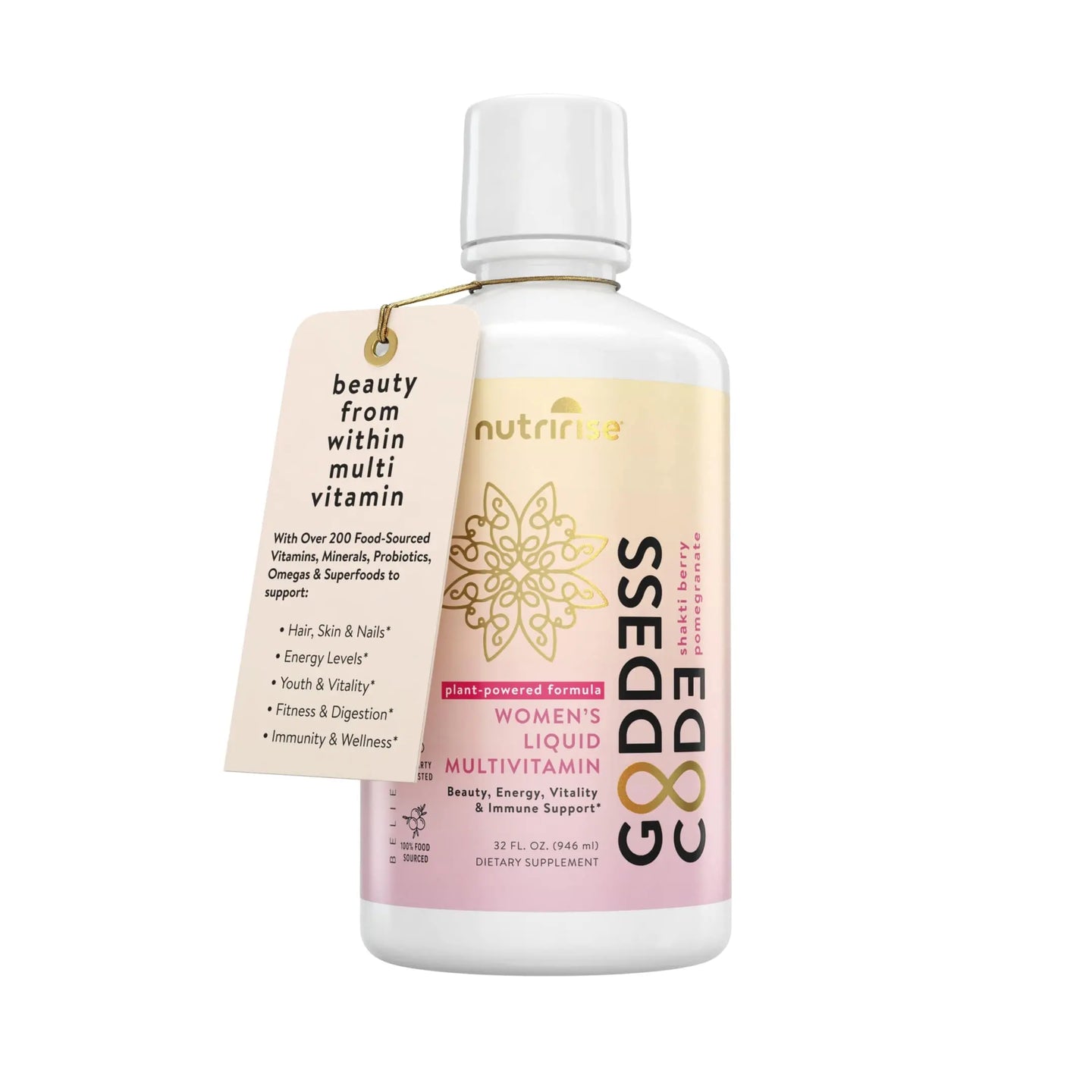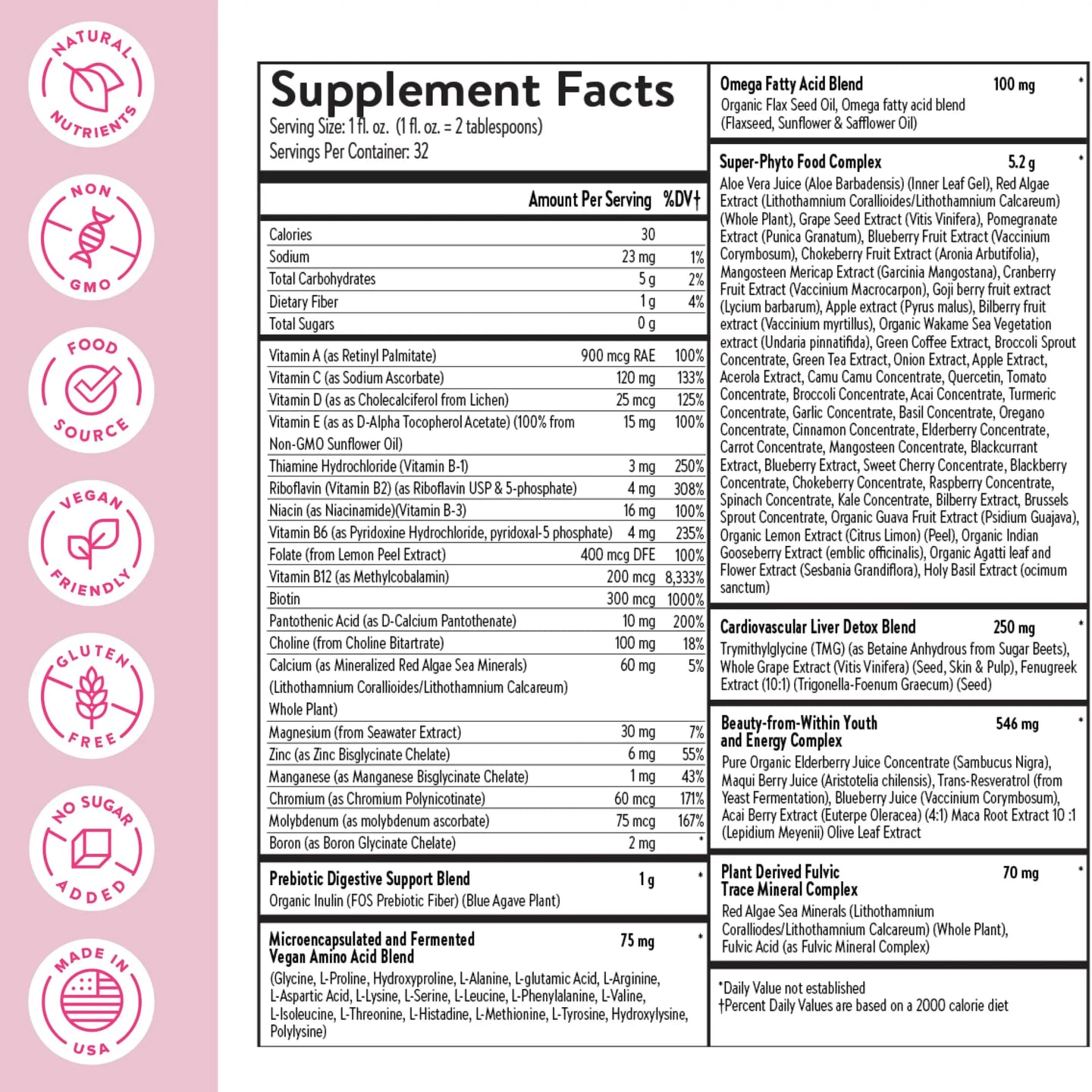 Goddess Code Women's Liquid Multi
Description
Subscribe & Save
Benefits
Ingredients
FAQ
Support your health and wellness goals with our Goddess Code Women's Liquid Multi for natural beauty, energy, immunity and overall vitality. We provide 200 nutrients in one liquid supplement to offer unparalleled potency and absorption with Vitamin A, B-complex, C, E, and D3, antioxidants, essential trace minerals, prebiotics, and superfoods for goddess-like health.
• Elevates daily energy levels
• Helps keep you feeling & looking younger
• Boosts immunity & antioxidant defenses
• Supports hair, skin and nails health
• B vitamins, Vitamin C, Vitamin E, Selenium, and Zinc support energy production processes within the mitochondria, also known as the "powerhouses" of your cells.

• Essential vitamins such as Folate, Vitamin B6, and Vitamin B12 play a crucial role in the normal synthesis of serotonin and melatonin which promote relaxation and support restorative sleep.

• Selenium also works synergistically with Vitamin E to support your natural defenses while acting as antioxidants to neutralize active radicals.

• Deficiencies in various micronutrients often manifest in hair, skin, and nail abnormalities, such as hair loss/breakage, splitting nails, dry skin, and even acne. Our blend contains over 200 nutrients, so health shines from the inside out.
• Take 2 tablespoons daily with food or add to water, juice or your favorite smoothie.
We ensure the quality and effectiveness of our Goddess Code Women's Liquid Multi by rigorous testing from third-party sources, and through our efficient delivery system which ensures your supplement reaches you in perfect condition.
America's #1
Goddess Code Women's Liquid Multi
Made from 20 all-natural vitamins & minerals, Prebiotic digestive support blend and Vegan amino acid blend.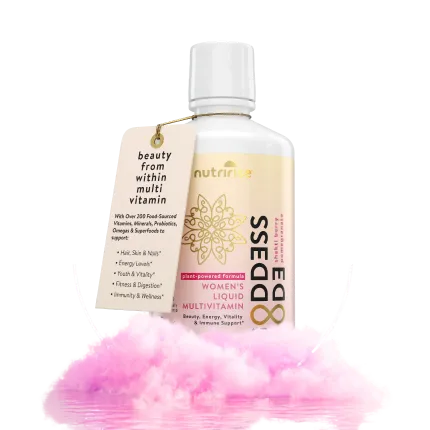 Subscribe & Save
Tailored for You
Only pay for what you really need.
You're in Control
Edit, cancel, or pause anytime
Save 10% on Orders
With our subscriber's discounts
Free Shipping Over $50
For our most valued customers
Benefits
What you can expect
Boosts Immunity & Antioxidant Defenses
Supports Hair, Skin & Nails
Promotes Mood & Cognitive Function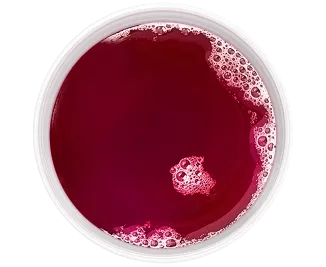 Made with
Natural Plant-Based Ingredients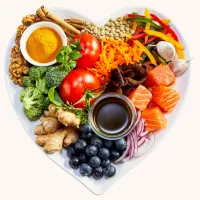 20 all-natural vitamins & minerals
Including a Bioactive B vitamin complex, vitamins C, E, A, D3, zinc, manganese, magnesium, molybdenum, boron, chromium, and more, all provided in the right quantities for women!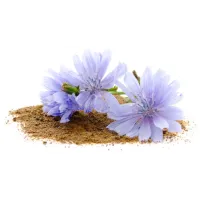 Prebiotic digestive support blend
Containing organic inulin to support the growth of beneficial microbes in the gut for digestive wellness.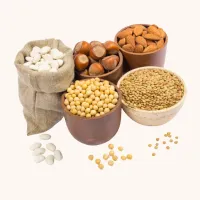 Vegan amino acid blend
Including 17 essential and non-essential amino acids to support healthy skin, hair & nails while also providing the building blocks for feel good neurotransmitters in the brain. Try it risk-free
If you are not satisfied with our product, simply contact us and we'll give you a full, 100% hassle-free refund.